Today's article is a sample the Audience Ops Game Plan, our training program for assembling a content marketing system in your company.
---
Your content strategy is a comprehensive plan that describes your goals (what you want to accomplish), the tactics you'll implement (how you'll accomplish it), and the metrics you'll use to measure the strategy's effectiveness. It also includes the data and research that you'll depend on to make smart strategic decisions. Over time it will grow with more information (especially about your customer), so you'll want it somewhere editable and easy to reference.
High-Level Goals
Every content marketing strategy needs well-defined goals. Without them, you won't know if your strategy has had any impact.
Avoid the temptation to crowd your strategy with too many goals. If you try to do too much, you won't create enough impact in any one place. It's best to focus on no more than three high-level goals.
Here is a list of common goals you might choose to include in your top three.
Increase brand awareness.

Establish your brand and introduce your product.

Nurture your existing audience.

Re-engage a cold audience.

Acquire more customers.

Increase the average deal value or lifetime value of a customer.

Increase repeat sales from your previous customers.

Expand into new markets.

Increase press mentions or referral traffic and business.

Grow one or both sides of a two-sided marketplace.

Grow and nurture your network of affiliates and evangelists.

Recruit better talent to your team.

Customer research and development.
Brand Story
Your brand's story is important because it will play a role in every piece of content you create. You solve problems and alleviate the pains of real people. Behind every problem and solution is a story and that is what forms the connection between your customers and your brand.
Keep in mind that your story should be formed from the perspective of your customer, not you. You and your business are more like supporting characters—necessary, but not the focus. Your story needs to address the things your customers value and the problems they face.
Many businesses make the mistake of crafting a single blog post or about page with their brand story and then forgetting about it. Your brand story should be pervasive. It should be exhibited in all pieces of your business.
Audience Personas
An audience persona is a representation of your target audience. Your audience will be made up of potential buyers. But, there will inevitably be other members of your audience who may bring value to your business—such as fans who can refer potential customers to you or potential candidates who apply for employment at your company.
Audience personas are not made with assumptions. They need to be based on real data. Where do you find this data? From talking to them!
Every interaction you have with your customers is an opportunity to learn more about them. From customer development interviews, to sales calls, to support requests, to interactions you have on social media, to conversations you have with them at industry events, and wherever else you might come in contact.
At every turn, your goal is to learn more about who they are, where they're coming from, where they're going, and what type of help they need to get there. You must form a genuine curiosity and empathy for your customers. This is a skill you (and everyone on your team) should nurture and grow over time.
Each audience persona should consist of a short description of the customer, their goals, and their primary pain or challenge. Include any additional information you find relevant.
Competitive Research
Your content strategy should include a section that summarizes your research of your competitors. Understanding your competitors can help you spot opportunities to differentiate yourself and fill any gaps where your market may be underserved.
Researching your competitors' content strategies doesn't mean copying what your competitors are doing. Remember, your business has its own unique brand story and unique connection to your most ideal customer. You should lean into those differences and use them to stand apart from your competitors.
It's for this reason that we don't recommend you spend too much time analyzing the many data points you may be able to surface on your competitors. We encourage you to experiment with various tools for competitive data analysis. Just don't make it a focal point of your content strategy. Your energy is best spent on your unique connection to your best customers.
Keyword Focus
One of the key benefits driving many businesses to invest in content marketing is to grow a sustainable source of organic inbound traffic from search engines. Being strategic about which keywords you're targeting in your content is important.
Define a small set (no more than five) of short-tail keywords that are important to your business. Short-tail keywords are one to two words, which makes them highly competitive. Focus on keywords that are most relevant to your market and at the top of your customers' minds.
For example, a customer support helpdesk software company would probably pick "Customer Support" and perhaps "Customer Success" as two short-tail keywords.
Long-tail keywords are multi-word phrases, which are more specific and targeted. Long-tail keyword research will come into play as you begin planning specific pieces of content and continue on an ongoing basis. For example, if "Customer Support" was a short-tail keyword, "Customer Support for Healthcare Providers" would be a related long-tail keyword.
Content Objectives
There are several types of content you can create for the web. The type you choose will depend on your resources, your product, and your audience. These are a few popular options:
Blog articles

Social media posts

Email newsletters

Podcasts

Videos

Infographics/images

White papers/reports

Webinars

Live events
Most companies invest resources into several of these, cross posting or re-purposing their content in different places to help it gain a wider reach.
The key is to figure out which medium is best as your starting point, or your core content source that can ultimately be distributed and re-purposed to various places.
Choose a publishing schedule and stick to it. A consistent feed of fresh, valuable content is a key factor that Google looks for and it also gives your audience, your leads, and your customers new valuable content delivered to their inboxes and/or social media feeds on a regular basis.
Promotion & Distribution
The purpose of this part of your content strategy is to decide which methods of promotion and distribution you'll invest time and resources into, and exactly where you'll deploy these tactics.
Things you'll do for every new piece of content when you publish.

List the tasks and processes that can be executed with relatively low amount of effort, but still help your content gain traction. We recommend that—at the

minimum

—you should send an email to your list of subscribers and queue a series of social media posts.
Things you'll do only for larger "epic" pieces of content

(ebooks, whitepapers, webinars, resource hubs, etc.). These large pieces of content will take more time and resources to produce, so you'll want to ensure you're matching that effort on the promotion and distribution side.
Measurement & KPIs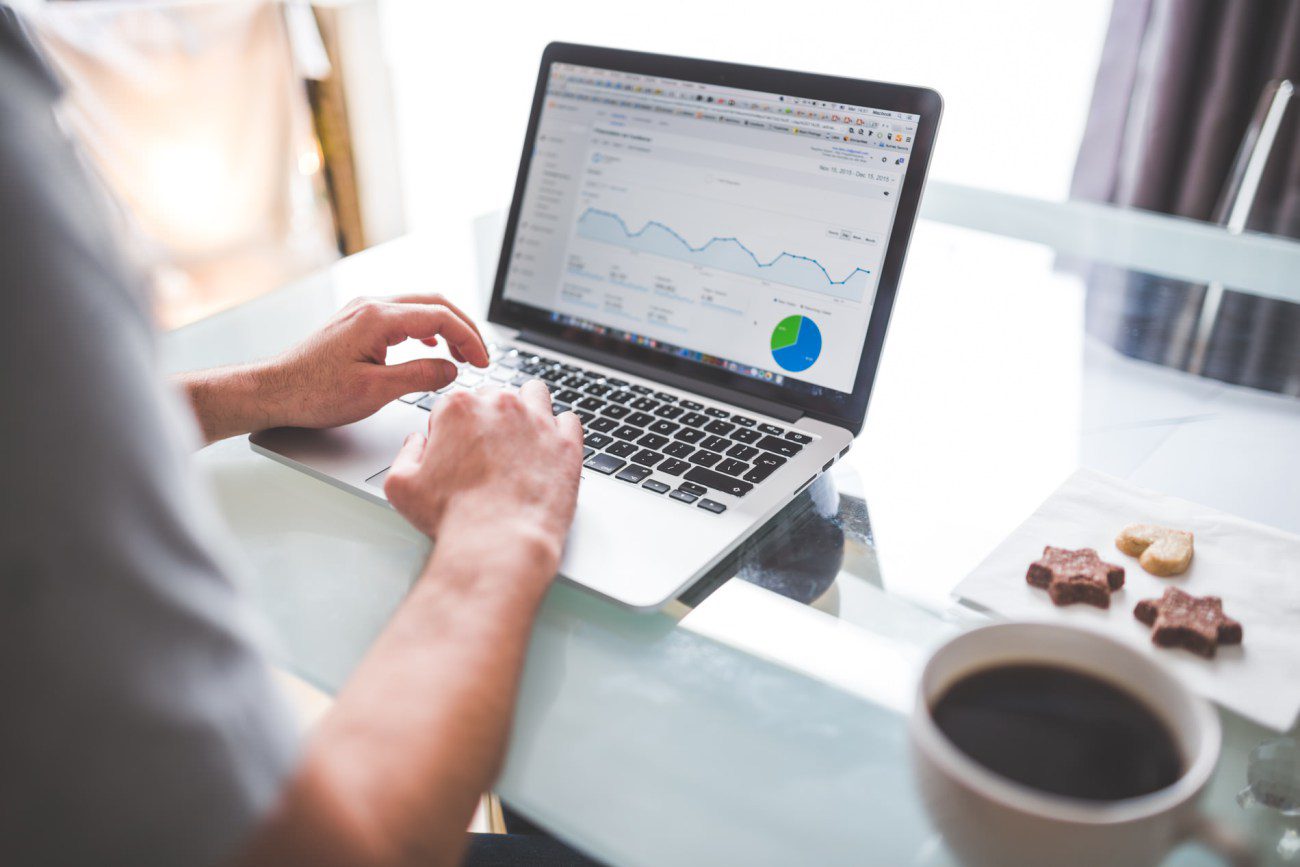 Measuring the success of your goals requires determining your Key Performance Indicators (KPI). A KPI is a metric that measures the effectiveness of one of goals.
Here are the most common KPIs used in content marketing. Choose a few that align with your goals.
New traffic – The number of new visitors to your site.

Returning traffic – The number of first-time visitors to your site.

Traffic from organic sources – The number of people who came from a search engine.

Traffic from referrals

Monthly traffic growth

Email list growth

Email list engagement

Following growth

Engagement

Free trials

Consultations/demos

Purchases

Repeat purchases

Subscriptions

Conversion rate
Decide which metrics will make up your set of key performance indicators. Which metrics will have the most meaningful impact for your business if they were to, say, double in the next 12 months?
Wrapping Up
Your content strategy is a living document. It will change over time as you learn more about your customer, their problems, and what they like and expect in content.
Revisit your assumptions when you begin to collect analytical data on your customers. A smart marketer doesn't hold on to bad ideas. Instead, he or she adapts to new information in order to provide a better customer experience and help more people.
---
Did you enjoy this sample? Check out the Audience Ops Game Plan for an expanded version of this sample and more actionable steps to create and implement your own content marketing strategy.